Today I  wanted to start a short series on elevated cocktails for the new year
Don't worry about taking notes as I am giving out the ingredients and instructions. They are always posted on bourbongospel.com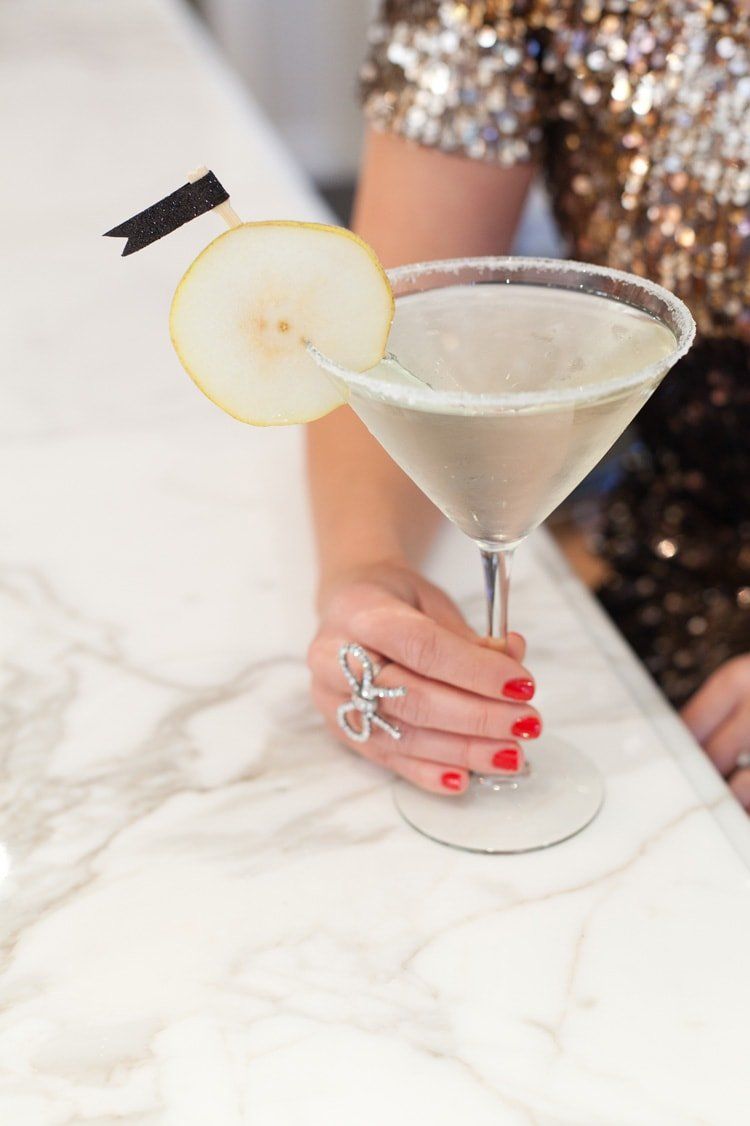 French Pear Martini
Ingredients
1 ½ oz. St. Germain Elderflower liqueur
1 ½ oz. Pear Vodka
Chilled Champagne
Granulated sugar for the rim
1 lemon, wedged
1 pear, sliced
Instructions
Prepare your garnishes by slicing a lemon into wedges and the pear into rounds.
Tip: To prevent pear from discoloring, squeeze a lemon over cut slices.

To prepare martini glasses, run a lemon wedge around the rim and dip into sugar.

In a cocktail shaker filled with ice, combine St. Germain and Pear Vodka. Shake vigorously until well chilled.

Strain into prepared martini glass and top with champagne.

Garnish with a round of pear and a festive stir stick.