Today I am continuing my short series on elevated cocktail for the new year.
And as I have covered before doing a batch cocktail like this allows you as the host to enjoy your party a little more since you are not stuck behind the bar making cocktails.
Don't worry about taking notes as I am giving out the ingredients and instructions. They are always posted on bourbongospel.com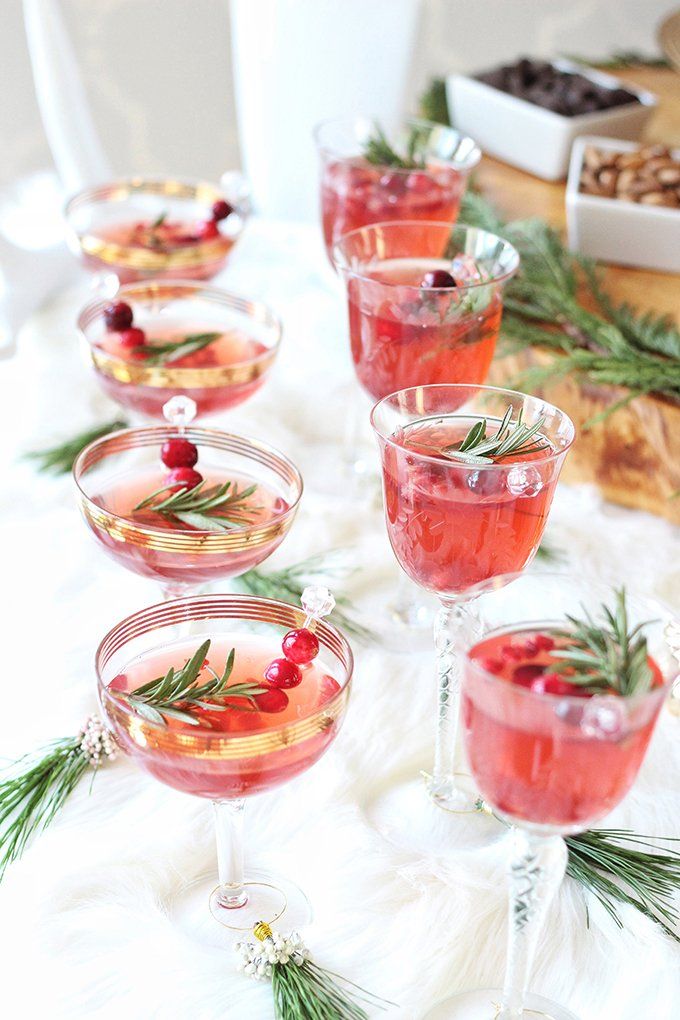 SPARKLING POMEGRANATE CRANBERRY SANGRIA
Ingredients
2 bottles of Prosecco or Cava
1 375ml bottle of Grand Marnier
2 cans of Melograno e Arancia (Pomegranate & Orange) San Pellegrino
1 bottle of Ginger Beer soda – My personal preference is Q ginger beer
2 cans of soda water
1/4 cup cold pressed 100% cranberry juice
Note: this is a very concentrated cranberry juice. If using a cranberry cocktail, double this measurement.
1 pomegranate
2 oranges
1 bag of fresh cranberries
Fresh rosemary
Instructions
Add the Prosecco and Grand Marnier to a large beverage dispenser.
Add San Pellegrino, ginger beer soda, cold pressed cranberry juice, then soda water. We like our sangria not too sweet, but if you prefer sweeter drinks you may want to add more San Pellegrino and less cranberry juice and soda water. Make sure to taste (and stir) as you go!
Slice and squeeze 1 orange into the mixture. Stir and taste. Slice the other orange to float on top as garnish.
Add cranberries, pomegranate arils and rosemary sprigs to the beverage dispenser as garnish
Pour the sangria into wine glasses, and garnish with a few cranberries, pomegranate arils and a sprig of rosemary. Enjoy!
---
As always I am open to hear your take and your input.