Today I am starting a new series on Fall inspired cocktails
While there's no doubt that a cinnamon-rimmed Martini is a delicious way to enjoy a crisp fall day, there are far more flavors that put the yummm in Autumn!
Monin carries a variety of syrups that are game changers when it comes to making gourmet fall drinks in a flash. Think toffee nut, vanilla spice, salted caramel, as well as some more fun flavors like toasted marshmallow, candy corn, and even sea salt caramel toffee. Monin also offers some beautiful and bright syrups like pomegranate and golden turmeric that make for Insta-worthy drinks that also align with the health halo.
I am also introducing to you a new coffee concentrate that I found on a recent trip to New Orleans. Mississippi Cold Drip. They have a great flavor especially when added to a cocktail. They have flavors such as Mississippi Turtle, Mississippi Pepermint, Salted Carmel, Vanilla, Hazelnut and Mississippi Mocha. You can find them online at www.mscolddrip.com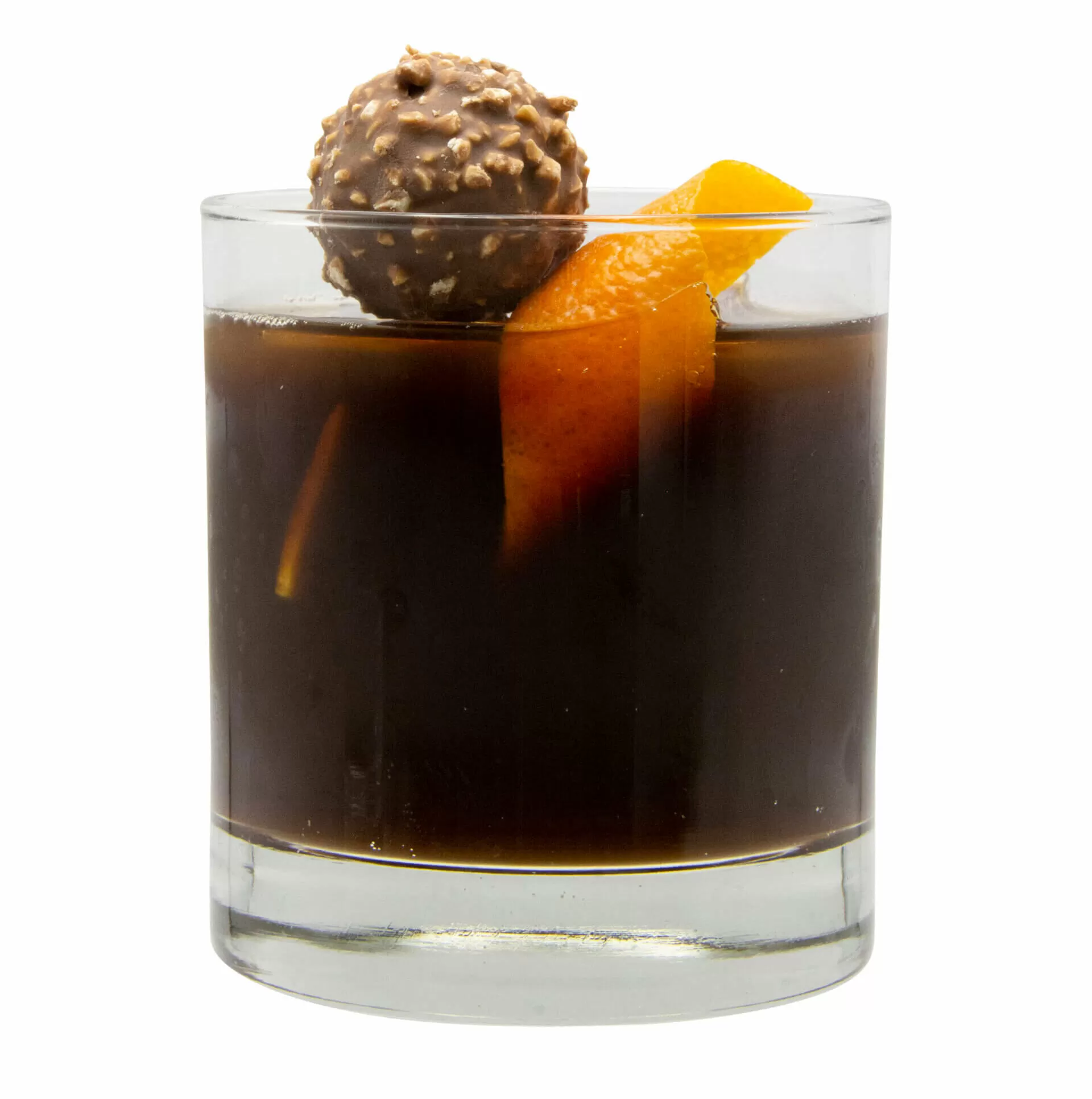 C'old Fashioned
Ingredients
1 1/2oz Bourbon
1/2 oz Amaro Herbal Liqueur
1/2 oz Monin Toffee Nut Syrup
1 1/2 oz Mississippi Cold brew Hazelnut Cold Brew Coffee Concentrate
Instructions
Pour all ingredients into shaker glass top with ice and shake throughly. strain into double old fashioned glass. Garnish with a large ice cube, Ferrero Rocher candy and an orange peel.