Today I am continuing my series on Christmas Cocktails to drink this holiday season.
This weeks cocktail is a spin on the classic Cosmopolitan
Thanks to Town and Country on line for all of these great holiday cocktails
Don't worry about taking notes as I am giving out the ingredients and instructions. They are always posted on bourbongospel.com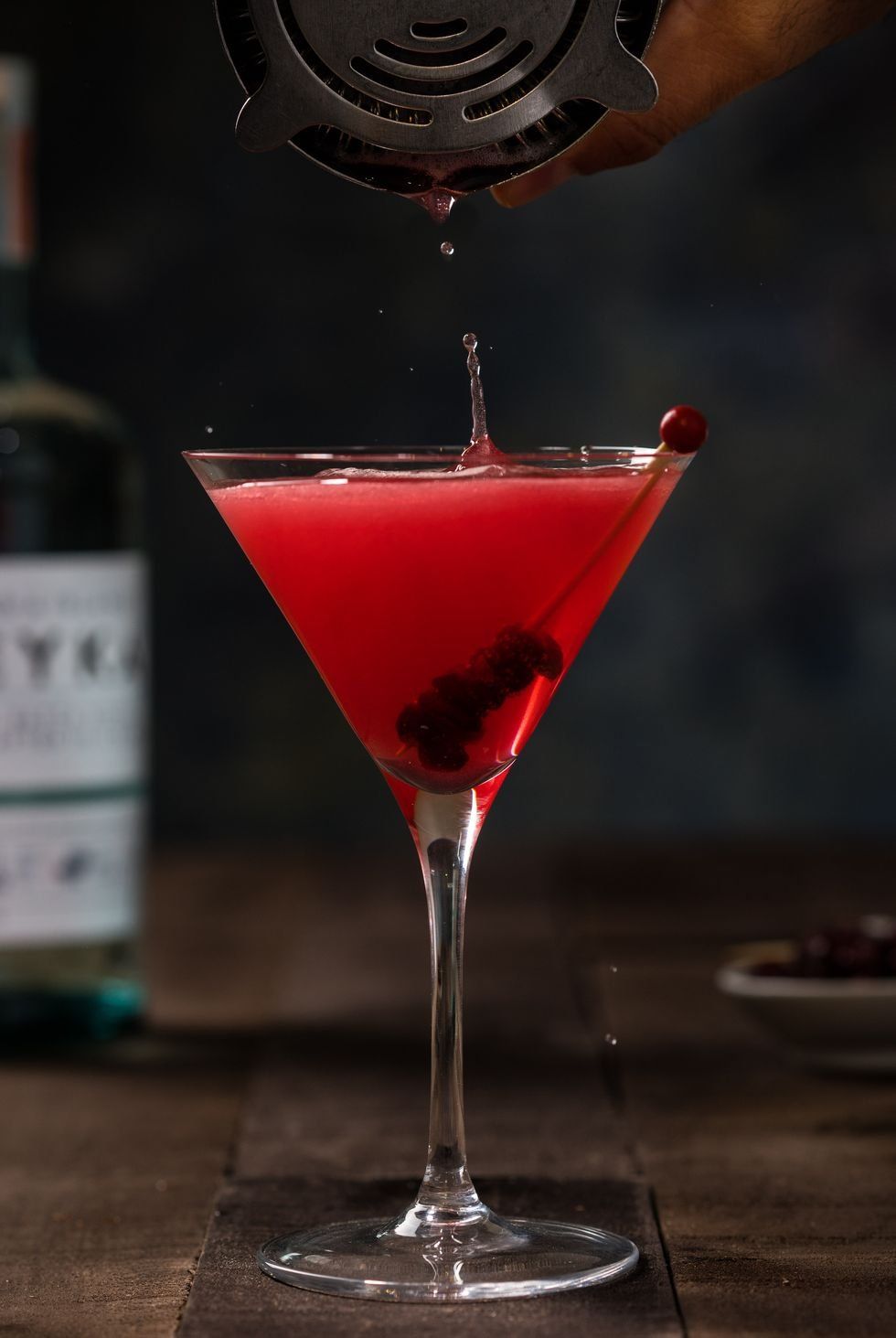 Cranberry Spiced Martini
Ingredients
2 oz Vodka
1 oz 100% cranberry juice
.75 oz vanilla spiced syrup*
Instructions
Combine all the ingredients into shaker with ice. Shake, strain into a martini glass and garnish with skewered cranberries.
Vanilla spiced syrup: Add 1 cup sugar, 1 cup water, 1/4 tsp ground black pepper, 1/2 tsp allspice, and a cinnamon stick to a saucpan. Bring to a boil, then reduce heat, and simmer for 5 minutes. Let cool completely. Strain and add 1/2 oz vanilla extract
As always I am open to hear your take and your input. You can reach me at [email protected]